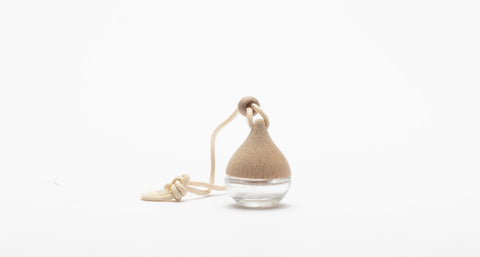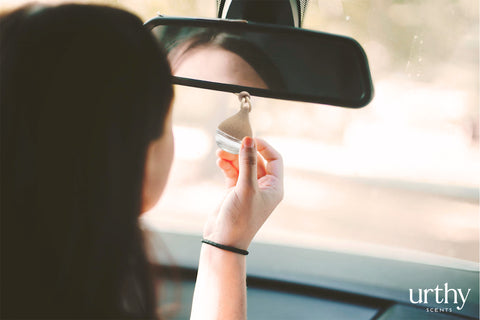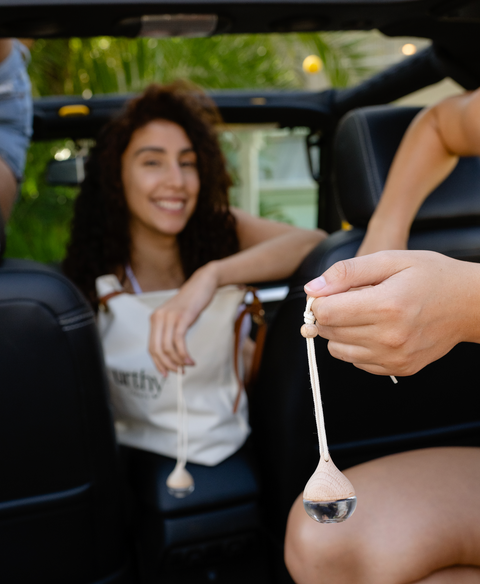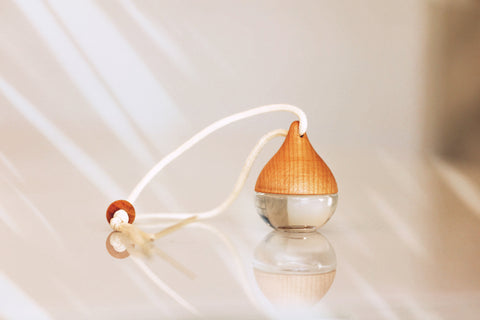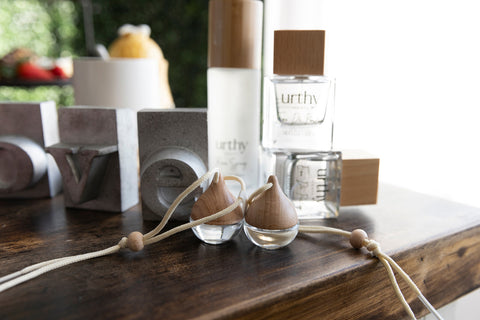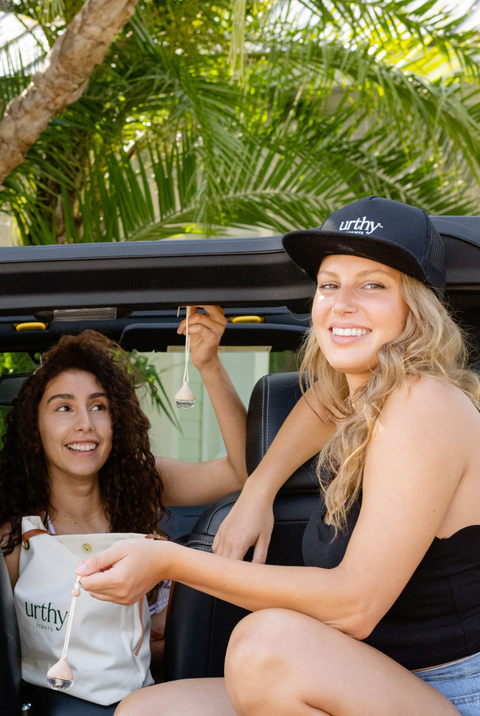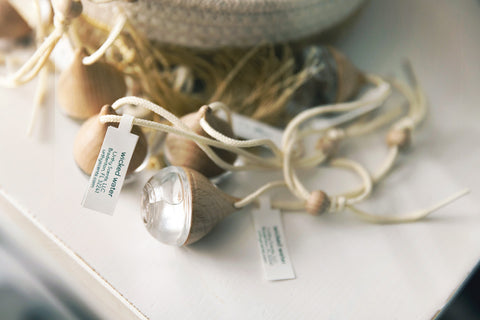 Desert Dune
Warm Sands Car Diffuser
This scent is soothing,

 

sensual & carefree – the blissful feeling of sunshine on your skin and your bare feet in the sand with its delightfully

 

woodsy aroma balanced

 

with notes of bergamot, pine needles and sweet amber

 

accompanied by warming notes of sandalwood and vanilla.
-------------------------
Details
Caution: Your car will smell so good you might just stop traffic.

Now you can take your signature Urthy scent on the go! Made with phthalate-free fragrance oil, it's a safe way to bring big aromas with you on the go in our cutie wood and glass diffuser.

Don't be surprised when you start getting asked to pull double duty for car-pool.
Scent Notes
Scent Notes of Juniper, Lemon, Bergamont, Pepper, Pine Needles, Sandalwood, Vanilla, Amber
Care & Use
Unscrew the wood top of the diffuser, remove the plastic stopper and discard, screw the wood top back on to fill your car with your signature scent. For a stronger scent, flip the diffuser until the wood cap has absorbed the base then flip back over and enjoy!

CAUTION: If the oil spills, clean up immediately as the oils can damage some finishes. This product contains alcohol, so do not use near open flames.
-------------------------
FREE US shipping on orders over $80
Checking local pickup availability
Car Diffusers
Fill your car with your favorite Urthy scent! These little diffuser are a great way to bring big aromas with you on the go!
FIND YOUR SCENT
Can't decide on your scent, grab some scent samples today!
Scent Samples
Urthy Scent Samples
Show more
Can't decide which scent to choose? Try them all! These are scent samples for 

ALL

our products from Bath Bombs to Candles to Body Oil to Eau de Parfum.
Who We Are
Co-founders and sisters Ali and Jen began Urthy Scents after experiencing health concerns triggered by hormone-disrupting additives. Due to autoimmune issues, using clean and nontoxic home and body products was more than a preference – it was a necessity. They wanted high quality, pleasantly fragrant products without putting their health at risk. So, they decided to make their own. 
What started as a hobby – making clean-burning coconut wax candles during the coronavirus pandemic – quickly turned into a passion. Since then, we've expanded our product line to include body products, fine fragrances, home products, and bath products – all with safe, non-toxic ingredients.